The new Jeep SUVs in Port Arthur provide car shoppers a range of offers to consider, and we're sure that there is something for everyone. Well, there are more options with the new Jeep Wagoneer coming back to the lineup. The new Jeep Wagoneer will have three rows of seats, the only Jeep SUV with that, and it's great for families when they want to visit Beaumont Botanical Gardens or one of the other nature areas around our Jeep dealer. Read on for more Jeep Wagoneer details!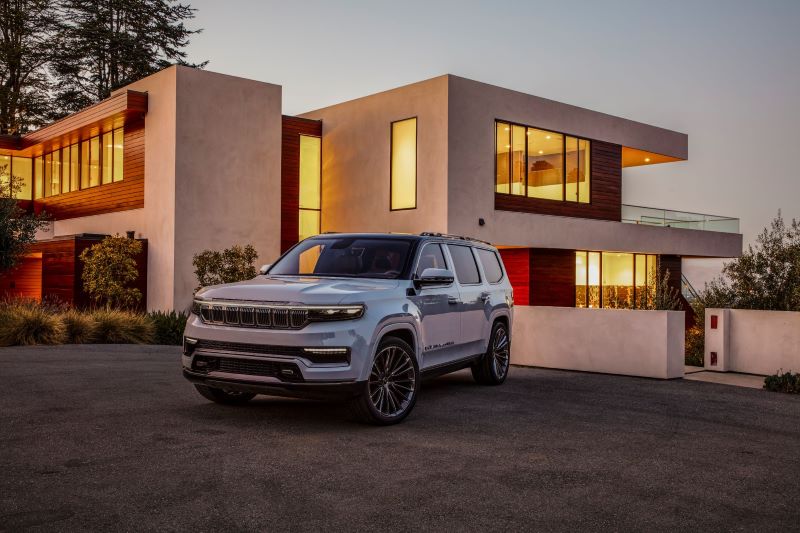 Have Space for Everything and Everybody
The Jeep Wagoneer and Grand Wagoneer offer Winnie drivers a Jeep SUV that has three rows of seats and a lot of cargo space. There will be a lot of legroom in each row and many amenities, including screens for second-row passengers. This space is great for loading up your family for a picnic at Doornbos Heritage park or a trip to the beach
Luxury Amenities in a Jeep SUV Near Beaumont
The Jeep Wagoneer matches the capability of the brand with a luxury feel, which makes it the best of both worlds. It has comfort features, like ventilated seats, to go along with luxury appointments, like real wood inlays and supple leather seats.
Enjoy Renowned Jeep SUV Capability
The Jeep Wagoneer was an icon of off-roading, and the new Wagoneer provides exceptional ground clearance, off-road focused features like skid plates, four-wheel drive, and a powerful engine that tackles the toughest terrains with ease.
All Sorts of Jeep Wagoneer Powertrains
There will be several powertrain options for the Jeep Wagoneer, including a plug-in hybrid option that has a lot of torque and the ability to drive from power from the electric motor. This makes the Jeep Wagoneer the lone plug-in hybrid Jeep SUV for sale.
Safety for Peace of Mind
We're still learning about details of the Jeep Wagoneer and Grand Wagoneer, but we do know that it proves its family focus with safety technologies that reduce the chances of certain accidents, like when backing out of a parking spot.