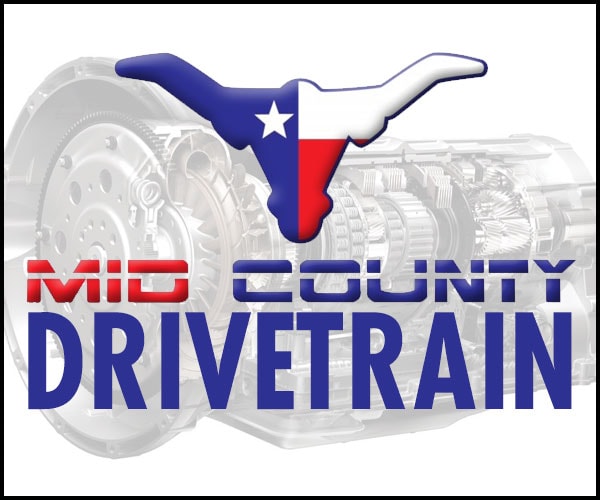 Here at Mid County Chrysler Dodge Jeep Ram FIAT, we are always looking for new ways to serve our customers and our automotive community.  This is why we have opened our brand new Mid County Drivetrain division. Within this new business unit we'll be concentrating our efforts on the major components of your vehicle's drivetrain. These include the engine, transmission, transfer case and axles.  
Beginning in 2016 we now have the capability to repair, rebuild and service ALL MAKES AND MODELS of automotive transmissions.  Whether your vehicle is foreign or domestic, car or truck, WE CAN HANDLE IT!
We have a number of options that carry up to a 3 year, 100,000 mile, NATIONWIDE WARRANTY!!
Please 409-224-1063 today to discuss your needs!